Jared A. Brock is an award-winning author and director of several films including PBS's Redeeming Uncle Tom with Danny Glover. He is the editor of Surviving Tomorrow, and his writing has appeared in The Guardian, Esquire, Smithsonian, USA Today, Huffington Post, Relevant, Christianity Today, and TIME. He has traveled to more than forty countries including North Korea, Transnistria, and the Vatican. He does not own a cell phone.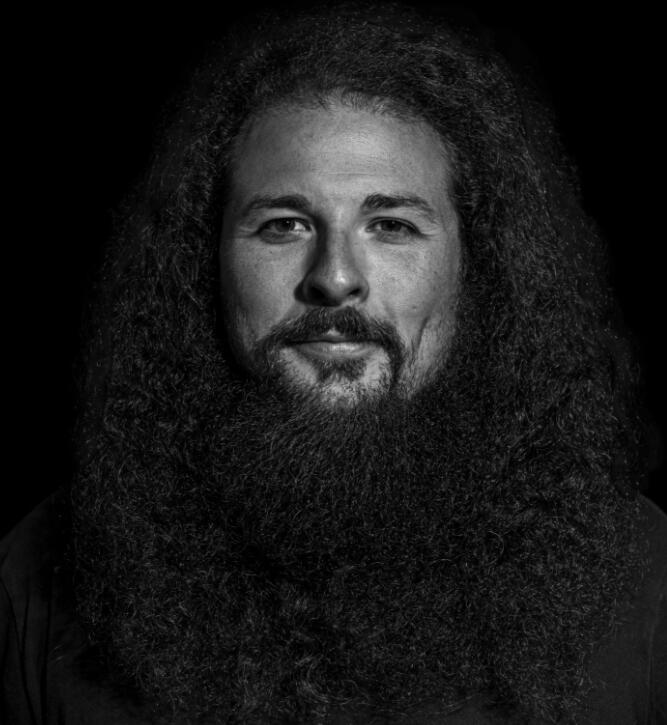 FILMS
Jared's acclaimed documentaries have been screened in more than 500 cities and broadcasted on TV in fourteen countries.Redeeming Uncle Tom: A PBS documentary about the slave who inspired Uncle Tom's Cabin.Red Light Green Light: A documentary about human trafficking.Over 18: A documentary about teenage pornography addiction.Jared has several feature film and TV projects in development.
BOOKS
Jared's award-winning books have been read by tens of thousands of readers and have received more than 750 five-star reviews.A God Named Josh: A forthcoming biography on the historical life of Jesus of Nazareth, including his brutal assassination masterminded by a power-hungry mafia family.The Road to Dawn: A ground-breaking biography on the fugitive slave who inspired Uncle Tom's Cabin and helped spark the Civil War. Endorsed by several heads of state.Bearded Gospel Men: A humorous 31-day devotional for dudes. Yes, there are memes.In Praise of Baldness: A monograph on the philosophy, history, and future of hair loss.A Year of Living Prayerfully: A comedic 37,000-mile round-the-world travelogue that introduces readers to a world of strange and profound prayer traditions.Jared is working on several non-fiction books and his first novel.
NEWSLETTERS
Join 30,000+ readers who receive Jared's insights weekly:Surviving Tomorrow: Navigating life in the age of democratic destruction, ecological collapse, and economic irrelevance. Subscribe for free.Future Faith: Surviving Tomorrow + Christ-centered commentary and bonus articles exploring "How then shall we live?" Subscribe for free.
CONTACT
To schedule an interview, book Jared to speak, host a film screening, place a bulk book order, invest in a project, or discuss a partnership, please fill in the contact form.
© Jared Alan Brock. All rights reserved. Soli Deo Gloria.
Almost done.
In order to receive any further correspondence from Jared, please dive into your spam box, whitelist our address, and confirm your subscription.